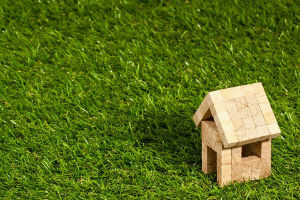 "Traslochi San Siro" is a moving company created to meet the most unique relocation needs in Milan, using the most modern equipment and suitable staff to each service.
Thanks to a constant concern on how improve the quality of our services and performances we are able to deliver goods anywhere, provide real-time assistance and specialized services with an optimum quality/price ratio.
Doing relocation in Milan, Traslochi San Siro has over 40 years of experience and it offers to its customers a service of transport and handling in the city of Milan. Thanks to the professionalism, reliability and efficiency of its staff and with the help of modern equipment, we are able to satisfy any relocation need. For all domestic and international shipments moving, customized insurance products are provided with an "all risks" formula.
For lovers of " DIY Moving " or even for simple deliveries to companies, Traslochi San Siro is a moving company in Milan which provides the option to rent a ladder truck or a van with a driver.
Our estimate is free of charge. You will receive a visit from our business experts who will examine and evaluate the solution most suited to your needs, giving you a quote in a detailed analytical form, showing all the services agreed indicating all the costs that will remain fixed until the completion of the relocation.
Our company main objective is to satisfy the customer and to make sure that the relocation in Milan is done in complete serenity and without the slightest concern for the customer with the security of having entrusted their loved and precious goods to professionals who know how to handle them with care and discretion.
Moving Companies in Milan: Experience matters
Milan it's a city of full of services. There are many customers who are looking for reliable, efficient and professional workers during the moving phase, without forgetting the importance and the value of what they want to transport. Hence, there is the need for the customer to feel their memories safe and to have the assurance that their goods will be transported in the fastest way. Traslochi San Siro has been operating in the city for over fifty years aiming to satisfy even the most particular moving requirements , using the most modern equipment and offering tailor-made insurance products, adapting to the customer's needs. The services range from aids to do-it-yourself relocation with rental of vehicles and equipment to support the dismantle and transport operations.
The range of services include relocation and shipments whether they are on a national and international scale, for common objects or for valuable ones, such as paintings and musical instruments (including bulky items like a piano), withdrawal and furniture storage, rent hoists, ladders (with or without an operator) and signage for the land occupation, sale of the equipment necessary for the packaging and insurance measures, including all risks formulas.
Here are a number of benefits offered by the company:
• the elevators are technologically advanced, they ensure safety and working speed;
• the methods and the working schedules are carefully planned coupled with the professionalism and the working experience offered by the staff;
• transfers of entire business units, such as offices, warehouses and clinics are designed and coordinated efficiently;
• International shipments take place, either via air or sea delivery depending on the customer's needs, in accordance with the laws of each country;
• the storage is provided for short periods, medium or long term; the packaging of the transported objects is done with a special and innovative tools.
Another advantage of working with Traslochi San Siro is the possibility to agree on the most appropriate service and to get a budget absolutely free of charge, with customized consultation and non-binding inspections. Ultimately, Traslochi San Siro offers high quality services, constant innovation to every kind of operations and customer service availability which are served with the utmost care and sensitivity, essential points found since the first contacts with our company.
Call us, you will not be disappointed!